David, Webmaster & this Website
Greetings, I'm David E Ros, Editor, Music Lover and Webmaster Owner
Published on: Oct 5, 2014 @ 17:24
Revised: 11-9-2014; 1-3-2015; 1-6-2015; 2-8-2015; 4-22-2015; 4-29-2015; 2-25-2016; 3-1-2016; 3-2-2016; 6-6-2016; 9-20-2016; 9-21-2016; 10-2-2016; 11-28-2016; 10-12-2017; 1-8-2020; 3-28-2021

I live in beautiful, glamorous Southern California, "The Golden State".
I enjoy listening to music most of my life.
When I have time, I listen to one of my many music CD's that I have purchased.
I created this website titled: "Pleasure-House-for-adults.com" to create an easy to listen and easy to view anthology of publishable videos from YouTube.com, etc., which is permitted if you sign-up and register to a YouTube.com account.
YouTube.com clears the copyright objections if YouTube.com receives any complaints and thus freeing a private publisher like me to use their video insertion options on this website.
Sometimes the publisher of a video on YouTube.com removes their video from being inserted on privately published websites of additional persons or YouTube.com receive a complaint that copyright owner of the video is objecting to its publication on YouTube.com so therefore YouTube.com removes the video from their website. The removed YouTube.com video is not viewable on a registered YouTube.com member's website.
The freely distributed videos from YouTube.com can be published on separate private websites unless the copyright owner contacts YouTube.com and possibly the aforementioned private website publisher about his video free distributions, supplies reasons of his objections and basis of his ownership of the video to YouTube.com and possibly to the private website publisher.
I usually replace deleted videos with new YouTube.com videos when I have time available.
Many YouTube.com videos, etc., permit downloading as the law actually permits to those individuals with privileges to collect freely distributed products, merchandise and freely redistribute those items however the resale distribution rights and manufacturing for resale rights belong to the owner of those products, merchandise like music videos.
Listening, viewing videos is a fun past time and muse as you work on additional moderate tasks.
I believe that freely published videos help me decide which activities that I may be interested in pursuing and the YouTube.com music videos help me decide the music CD's I want to purchase for my collections.
I also have many hobbies which include spending my time to be enjoyable.
I also like looking for a good deal based on the circumstances.
I like the internet very much just like many of you for the shopping comparisons, purchasing ease and the valuable research tool that the internet is. However, some of the internet's published information is not correct or factual, etc. Please be careful when you read to discover the facts, etc.
I also like natural treasures such as the National Park systems, etc.
Most of my hobbies like photography, sightseeing / traveling, collecting, treasure hunting, etc., are enjoyable past times.
I also collect treasure related books, magazines and music, CD's, DVDs, Blu-ray discs plus more.
More to discuss here on this webpage and on this website's content.
David E Ros is the Editor, Music Lover and Webmaster owner of this Pleasure-House-for-adults.com website, "Just another Music Lover's site".
I, the Editor, Music Lover and Webmaster Owner of Pleasure-House-for-adults.com website is taking the stance of supporting the Lord's copyrighted owner's rights, laws, legal opinions, etc. The Lord is the ghost writer and composer of the songs, music on this Earth proven by his contracts, laws and proven by the Lord's court victories enforcement of those contracts and laws. The Lord's opinions are from the point of views that I have read earlier on the Lord's notes published elsewhere on his earlier versions of similar music plus my own written speeches blended into the internet published text speeches.
Music scores, lyrics, musical arrangements, etc., are with the Lord's official copyrights and official ownership is by U.S., Earth and Universe laws are retained by the Lord, the Owner. The Lord is a real person who by facts and laws is the origin of all advance technologies, including literature, music, etc. If your product does not work then your manufacturer did not use the Lord's resources that laws require nor did your manufacturer pay the Lord's contracted fees.
Copyrights in most locations can be nestled with unofficial inferior published accounts of copyrights at lower levels however the official copyrights ownership is at the highest level called the Lord's copyright where the Lord, the owner retains all ownership rights, privileges by existing approved laws universe-wide and those laws are approved by the Lord who has to approve of laws on his properties for them to be valid.
Unofficial inferior published accounts of copyrights are not proof of ownership of those unofficial inferior published accounts of copyrights. The word "inferior" meanings include fake, false, not authorized, possibly unlawful, defective, corrupt, etc., thus can imply a warning.
Some musical artists have written contracted permissions to use the Lord's copyrighted works without a fee others the outlaw musicians have used the Lord's copyrighted works without paying the contracted fees to the Lord.
The Lord has won and wins his disputes in the courts around the world including the Lord's disputes with the record companies whom do not observe and have not completed their contract's obligations with the Lord.
The Lord, the owner is not angry nor in dispute with his "Special Creations" singers, performers he employs in releases of his music, etc. The Lord is very pleased with his special creation singers, performers he employs in releases of his music and of the special creation's cooperation, talents, etc.
Annoying the Lord can lead to a stay at the Lord's Hell Punishment prisons which are protected by laws from complaints, intrusions, (no visitors are permitted) and there are no appeals or privileges at a Lord's Hell prison.
The mentioned review of the prevailing laws is written as a public awareness mission by, David E Ros, Editor, Music Lover and Webmaster Owner
There are some topics posted in the Pleasure-House-for-adults.com forum, participants must register to post comments in those forums, respectfully.
Check the top menu tabs for the one tab titled "Music Video Menu" for an alphabetical listing of the music video's webpages published; the Editor's Comment's webpages published and for the desired forum's webpages published with comments posted or use this website's search website tool box.
The "Music Video Menu" tab is at the top left side of the webpages just to right adjacent to the "Home" tab, there is also a "Forum List" tab at bottom right side area of top menu tabs.
There are sub-webpages to this webpage which list the additional interesting topics on those webpages.
For quick access to the additional sub-webpages of this "David, Webmaster and this Website" webpage, I've made a quick access URL link listing in my order and they are listed below.
Happy music listening and reading this website,
David E Ros, Editor, Music Lover and Webmaster Owner
1. What's new on Pleasure-House-for-adults.com? P. 1 of 2
2. What's new on Pleasure-House-for-adults.com? P. 2 of 2
3. Facebook
4. I'm not available for Freelance Projects and/or Consultations
5. Images and credits of images of Pleasure-House-for-adults.com
6. Original California Poetry & Stories written by David E Ros
7. Questions about YouTube.com videos answered
Click the following image links to see advertiser's deals!
*
*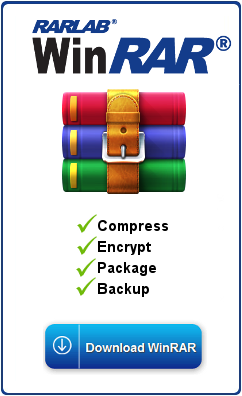 *
Win.RAR - Buy Now link
*
Revo Uninstaller Product Page link
*
Revo Uninstaller Product Page link
*
*
Total Page Visits: 5378 - Today Page Visits: 4
6 thoughts on "
David, Webmaster & this Website

"
This site uses Akismet to reduce spam. Learn how your comment data is processed.
David's Affiliate Advertisements
Website & Forum Login & Registration
XT Visitor Counter

Users Today : 1679

Users Yesterday : 1633

Views Today : 6881

Total views : 11863696
Visitor counter
Visits since 2014


Your IP: 3.236.237.61
Page Views Highlights
The highest visitor's count of Page Views was on: 9-2-2022 with 44168+ page views on that day. Users that day: 482+
Total views : 5772113+
Approx. Time: 4:59 pm PST
*
The next highest visitor's count of Page Views was on: 2-12-2023 with 29223+ page views on that day. Users that day: 1090+
Total views : 8516984+
Approx. Time: 4:48 pm PST
*
The next highest visitor's count of Page Views was on: 9-3-2022 with 27359+ page views on that day. Users that day: 403+
Total views : 5799486+
Approx. Time: 4:49 pm PST
*
The next highest visitor's count of Page Views was on: 10-28-2022 with 26022+ page views on that day. Users that day: 776+
Total views : 6766831+
Approx. Time: 4:50 pm PST
*
The next highest visitor's count of Page Views was on: 9-5-2022 with 25859+ page views on that day. Users that day: 436+
Total views : 5851150+
Approx. Time: 4:44 pm PST
*
The next highest visitor's count of Page Views was on: 9-4-2022 with 25172+ page views on that day. Users that day: 368+
Total views : 5824883
Approx. Time: 4:48 pm PST
*
The next highest visitor's count of Page Views was on: 9-6-2022 with 25072+ page views on that day. Users that day: 468+
Total views : 5876491+
Approx. Time: 4:58 pm PST
*
The next highest visitor's count of Page Views was on: 11-28-2022 with 24720+ page views on that day. Users that day: 658+
Total views : 7401239+
Approx. Time: 3:58 pm PM
*
The next highest visitor's count of Page Views was on: 9-1-2022 with 24611+ page views on that day. Users that day: 442+
Total views : 5727847+
*
The next highest visitor's count of Page Views was on: 9-20-2022 with 23665+ page views on that day. Users that day: 487+
Total views : 6119688+
*
The next highest visitor's count of Page Views was on: 8-18-2022 with 23453+ page views on that day. Users that day: 564+
Total views : 5419645+
*
The next highest visitor's count of Page Views was on: 8-26-2022 with 23004+ page views on that day. Users that day: 522+
Total views : 5601446+
Recent Posts